Our Vision
Circular Blu seeks to create, promote, and sustain the circular economy. We work with the healthcare and business sectors to divert materials from landfill and redefine the value of waste by creating sustainable circular economy products. Due to domestic and international pressures on the recycling industry there is a need to build out a mutually beneficial circular economy infrastructure in the United States. We envision this infrastructure as one where stakeholders are engaged in the reclamation, processing and manufacturing of innovative consumer and medical products made from materials once destined for landfill.
Circular Blu and the Circular Economy
As described by the Ellen MacArthur Foundation, "A circular economy is restorative and regenerative by design, and aims to keep products, components, and materials at their highest utility and value at all times". This concept is at the core of Circular Blu's model.
The circular economy is an alternative to the current linear economic model, whereby products are designed with the intention of eliminating waste. We embrace the circular economy as the best economic model to mitigate serious consequences related to resource scarcity, overpopulation, and irreversible environmental degradation.
Circular Blu uses circular economy principles to identify waste streams that have materials of value, and to use those materials to create innovative product lines that are good for humanity. We specialize in working with healthcare plastics but also works with companies in any sector to identify circular economy opportunities and provide insight on monetizing the value of their waste.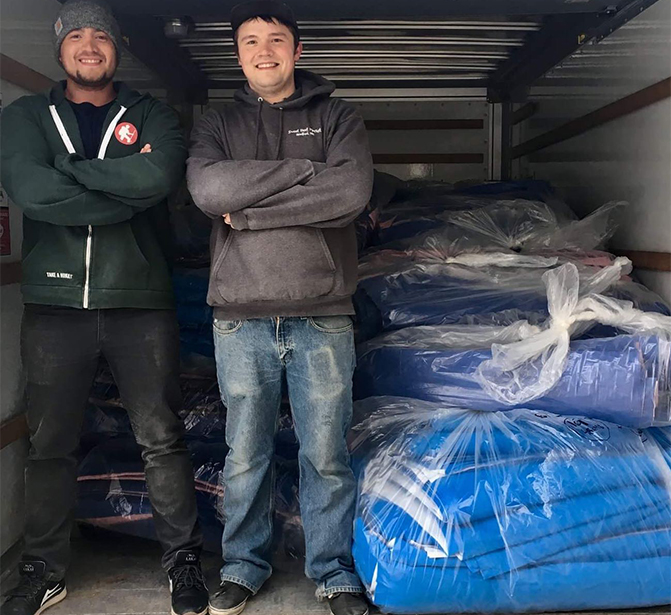 Our History
Circular Blu was started in 2012 under the name Blu2Green in Worcester, MA when COO Gavin Bodkin taught a group of talented people with disabilities to sew and create Circular Blu bags. This experience reinforced the idea that this overlooked population has much to contribute to the circular economy moving forward. Blu2Green's goal was to turn clean sterilization wrap into tote bags to be sold to industry leaders, such as Johnson & Johnson and Harvard University. During that time Blu2Green was able to divert over 200,000 lbs. of plastic from landfills.
In 2016 the company was rebranded to Circular Blu and began engaging with different materials in different sectors to expand its impact. Due to growing demand for Circular Blu's sustainable tote bags, the company had to streamline the manufacturing process through strategic partnerships.
Although, Circular Blu no longer directly employs people with disabilities, the new model presented an opportunity to continue positively impacting their lives by working with non-profit organizations that promote gainful employment for people with disabilities. We donate a portion of all bag sales to the Work Without Limits Network, a non-profit dedicated to helping people with disabilities find gainful employment.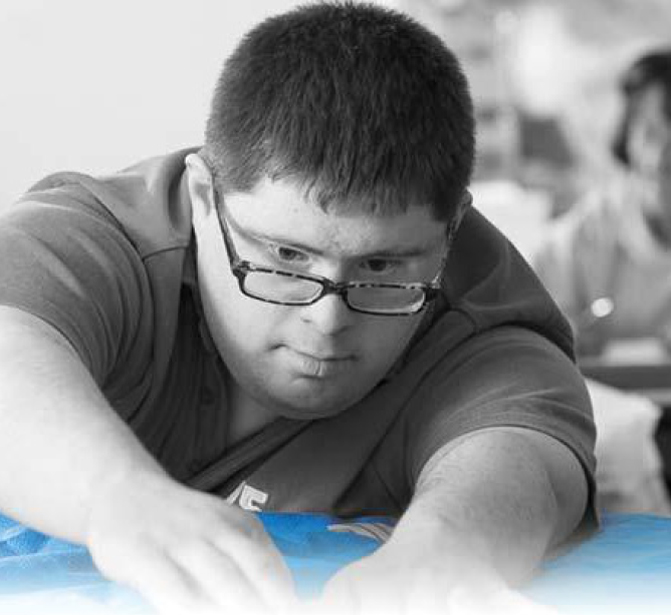 The Road Ahead
The domestic recycling market is highly volatile due to contamination and the lack of upstream segregation, which leads to the co-mingling of plastics. International policies such as the National Sword policy out of China (enacted Jan. 2018) limit the amount of mixed plastics and other materials able to be exported and processed in China. This has created massive reverberations in the recycling market where there is a shortage of outlets for waste materials.
Up until 2020, the rise of cheap liquid natural gas being extracted in the United States made virgin plastics cheaper, which put further pressure on the plastics recycling market by increasing the relative price of recycled plastic resins. The onset of the COVID-19 Pandemic then caused unprecedented demand for single-use plastics, as personal protective equipment and disposables were employed to prevent the spread of the virus. Increased demand, coupled with disruptions in production and increased freight and operational costs has now lead to spot plastic resin prices reaching record highs. High plastic prices are now allowing for reprocessed resin to be more competitively priced relative to virgin plastics.
The amount of plastic waste being generated has increased dramatically due to the COVID-19 Pandemic, further increasing the need for circular solutions. All of these forces create an opportunity for innovative businesses like Circular Blu to create circular economy models that keep materials from landfills and domestically produce sustainable products and a culture of sustainable purchasing.
The Circular Economy Value Web
A sturdy circular economy model requires all stakeholders involved with a material to act and be part of the solution for the downstream management of that material. Those stakeholders are:




The Circular Blu process involves determining the levels of engagement of stakeholders in the value chain to establish synergies and multi-beneficial partnerships that can create cost-effective ways of bringing new circular economy products and services to market. Circular Blu is interested in exploring partnerships with:
Manufacturers of Medical Devices
Hospital Green Teams
Universities and Academic Institutions
Confidential Document Shredding Companies

Corporations Interested in
Reducing Waste or Increasing CSR
Recycling Companies
Special Compounders
Executive Team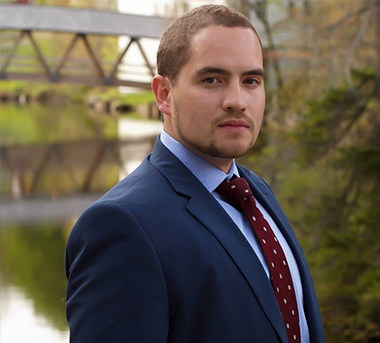 Christopher Bodkin
Co-Founder and Chief Executive Officer
Christopher Bodkin is the Chief Executive Officer for Circular Blu and recipient of GreenBiz 30 under 30 for 2018. Christopher is an expert in the circular economy, healthcare and corporate sustainability. Christopher is also the Data Coordinator for Sector Performance at Practice Greenhealth where he analyses trends on healthcare sustainability.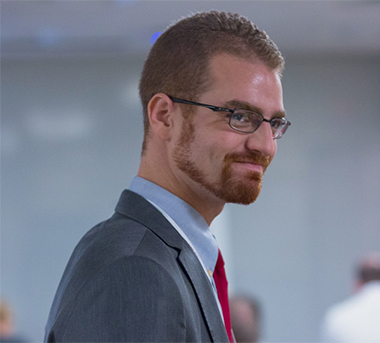 Gavin Bodkin
Co-founder, and Chief Operations Officer
Gavin is a proven leader in the field of sustainability and circular economics. He has researched and presented on circular economy business practices at international conferences and spoken on numerous panels on behalf of Circular Blu. His hands-on research conducted through his MBA included a consulting Fellowship with Biogen, which involved addressing waste reduction strategies for the biotech firm. He has also worked with Johnson and Johnson, Dell, Waste Management, Raytheon, PerkinElmer, and First Solar on their sustainable practices and LCA approaches. This passionate and experienced leader specializes in corporate sustainability and is dedicated to large-scale waste minimization.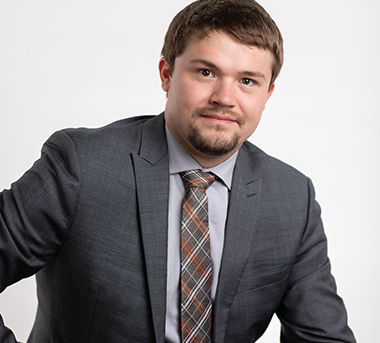 Jonathan Flanders
Co-Founder and Chief Innovation Officer
Jonathan Flanders is a highly adaptable strategist and creative thinker. His multidisciplinary experience includes, but is not limited to: supply chain, logistics, product development, marketing, compliance, contracting, writing, research, chemistry, data science and price modeling. Jonathan is applying his knowledge and skills to the concepts of circularity and medical plastics recycling to progress the space and accelerate the transition to a circular economy.