Our Consulting Service
Circular Blu offers consulting services for organizations looking to reduce solid waste, divert waste from landfill, and find innovative ways to circularize their waste streams.
Our network of recyclers, manufacturers and customers gives us an edge, broadens the scope of our recycling capacities and gives us access to cutting edge technologies. Whether your organization needs third-party expertise or help creating a recycling program, Circular Blu has the tools to deliver data-based results.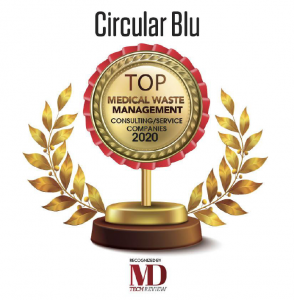 Circular Blu has been recognized as one of the
Top 10 medical waste management and consulting companies of 2020
Areas of Expertise
Hospital Sterilization Wrap Recycling
Hospital Staff Recycling Program Training
Cradle to Cradle Design
Sustainable Healthcare Product Development
Chemical Recycling of Medical Plastics
New Market Exploration for Upcycled and Recycled Products
Evaluating Product Recyclability Claims
Zero Waste Product Strategies
Recycling Audits
Environmentally Preferred Purchasing Strategies in Healthcare
Healthcare Sustainability Data and Trend Analysis
Medical Device Recycling Program Development
Lean Domestic Manufacturing Strategy
Extended Producer Responsibility Strategy
Sustainable Textiles and Material Sourcing
Sustainability Metrics and Reporting

Consulting Service Spotlight 1:
Medical Plastic Recycling Solutions
Market your product as recyclable.
As the healthcare industry begins the transition to the circular economy, the value of being able to market products as recyclable, and therefore circular, is becoming a sales imperative to remain competitive in the forecasted market.
Circular Blu can help your business create recycling programs for healthcare products so that they can be marketed as recyclable.
Take your product from "Recyclable"
to Actually Recycled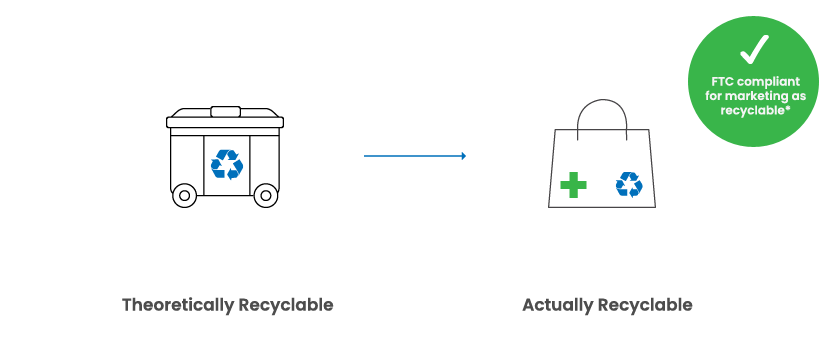 *In order to market products as "recyclable" the Federal Trade Commission requires products to have available recycling programs in at least 60% of the jurisdictions in which it is sold.
Consulting Service Spotlight 2:
Recycling Audits
Your Products:
A. Is your product recyclable?
Would you like to be able to market your product as recyclable? There is a big difference between calling a product recyclable vs. that product actually being recyclable.
Your Competitor's Product:
B. Are you concerned about a company that is making claims about recyclability that you don't believe is true?
Circular Blu can make the determination using industry expertise and investigative techniques.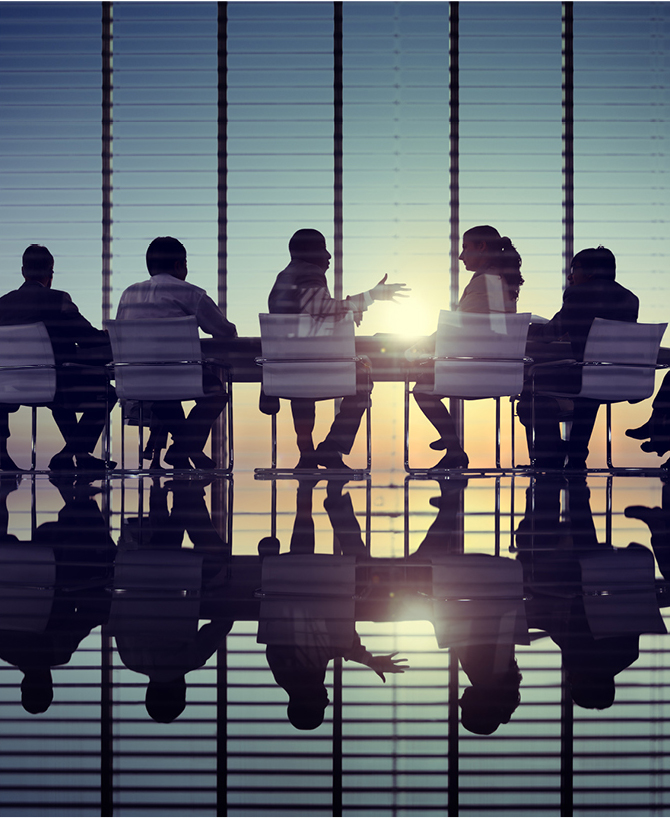 Circular Materials