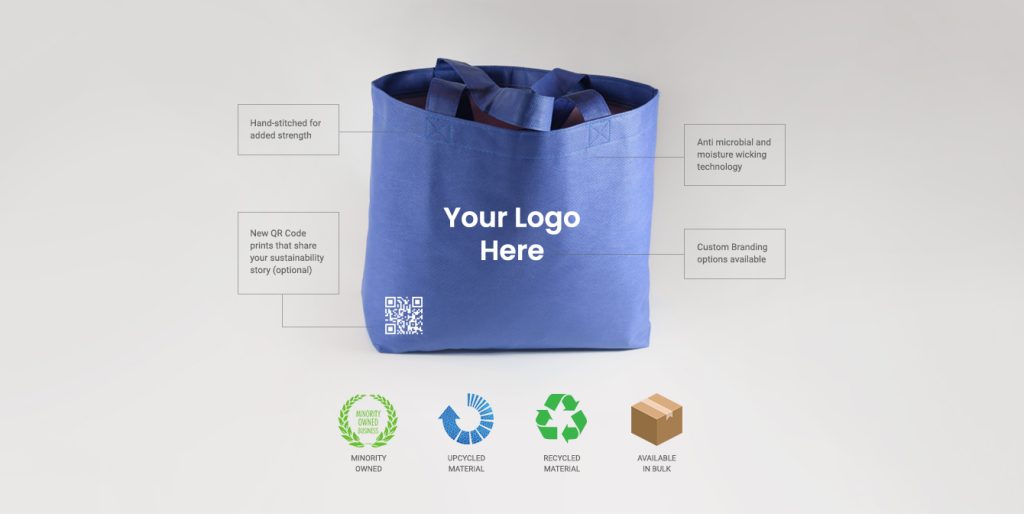 The World's Most Sustainable Tote
For brands that want to use eco-friendly reusable tote bags, there is a huge difference between 100% upcycled or recycled content bags made North America vs. bags made overseas using virgin plastics.
Promotional products companies have flooded the market with billions of cheap imported (plastic) reusable bags under the pretense that they are sustainable. Meanwhile, the U.S. is struggling to recycle a fraction of the plastic waste generated here.

Circular Blu bags are made in North America from plastic collected and recycled/upcycled here in the US and Canada. Each bag replaces a single use plastic bag that will inevitably end up in a landfill.
Bag Uses:
Conferences
Retail Shopping
Farmers Markets
Giveaways
Trade Shows
Grocery / Food Co-Ops

Our Impact
Over the last decade, Circular Blu has collected, recycled and repurposed sterilization wrap into hundreds of thousands of the most sustainable custom shopping bags and promotional bags. Our goal is to provide multi-beneficial, sustainable, domestically made alternatives to cheap imported promotional tote bags that reduce waste and support domestic jobs. Our model provides the following benefits:







Using our Promotional Bags
with Interactive Targeted Messaging

Find out how the COOP food stores is using QR codes on their hangtags to link to their circular story around offering these bags for sale in their stores.
The hang tag on each bag contains a QR-code that links to a specially-designed page hosted by Circular Blu that shares the unique story of the bags.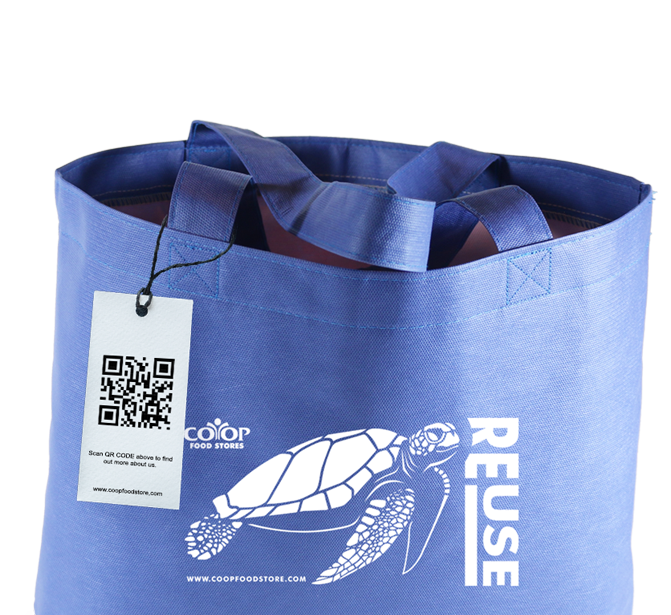 "Circular Blu has provided our Co-op with a great opportunity to offer our customers a reusable shopping bag that helps to reduce waste in our community.
These bags are high quality and rugged enough to carry the heaviest groceries out of the store, into the car, and into our homes. The team at Circular Blu was great to work with and helped us to customize our bags to promote reuse instead of single-use. We are thrilled at this partnership and the ability to help reduce waste in our community."
Emily Rogers, Member Education Manager,
Hanover Co-op Foods Stores, Hanover, NH
Success Story:
CleanMed Conference
Circular Blu has supplied the conference tote bags for CleanMed, the premiere healthcare sustainability conference for 3 years running. CleanMed gathers hundreds of healthcare professionals to share best practices, environmentally preferable product breakthroughs, sustainability models, and expertise. CleanMed is presented by Practice Greenhealth, the leading membership association for hospitals and businesses that are leading the industry in sustainable healthcare. For more information, go to www.cleanmed.org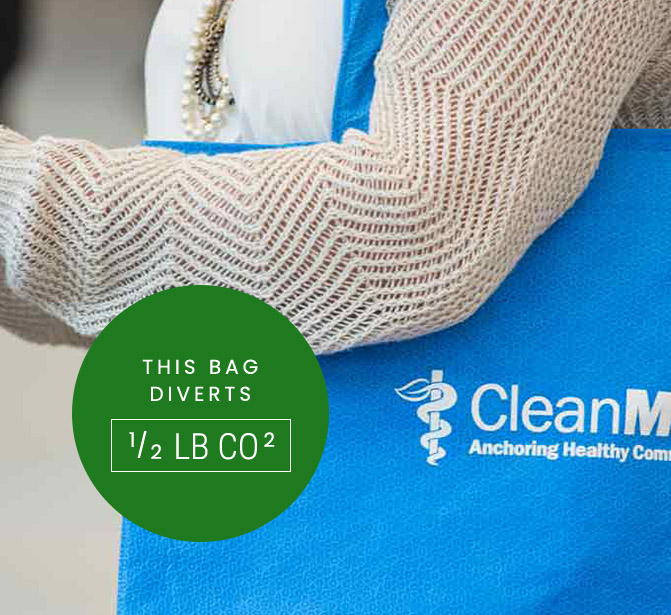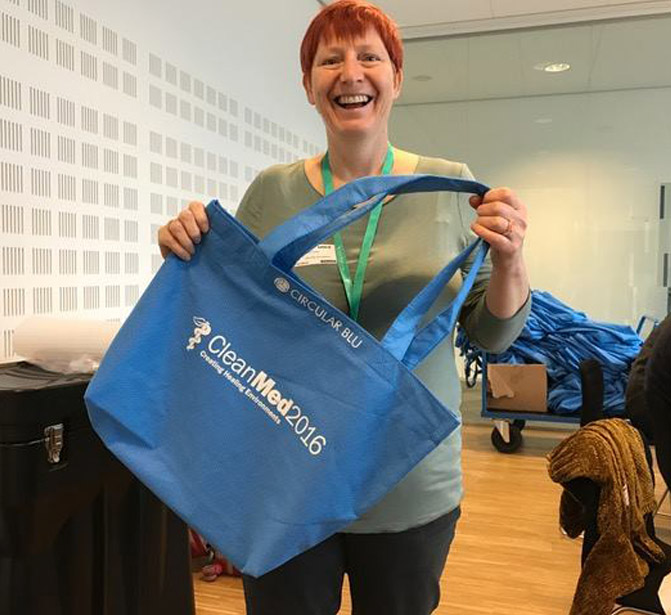 "I've worked with Circular Blu several times and can say that the product quality and experience have been hands down the best I've had with a vendor in the 15 years I've been an event planner. I highly recommend their team and their products!"
Carrie Abernathy,
former Director of Education, Cleanmed