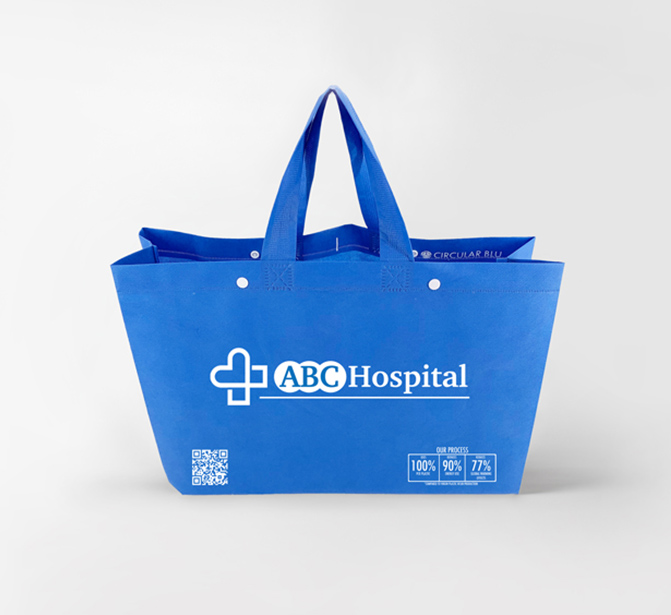 Circular Patient Experience Product Line
Products Made from 100% Recycled Sterilization Wrap designed for Hospitals to use to provide a unique patient experience.
Circular Economy
Promotional Bags
Reusable, customizable tote bags available in bulk for use by retailers, COOPs, grocery stores, conference organizers, giveaways, corporate sustainability and general promotional use.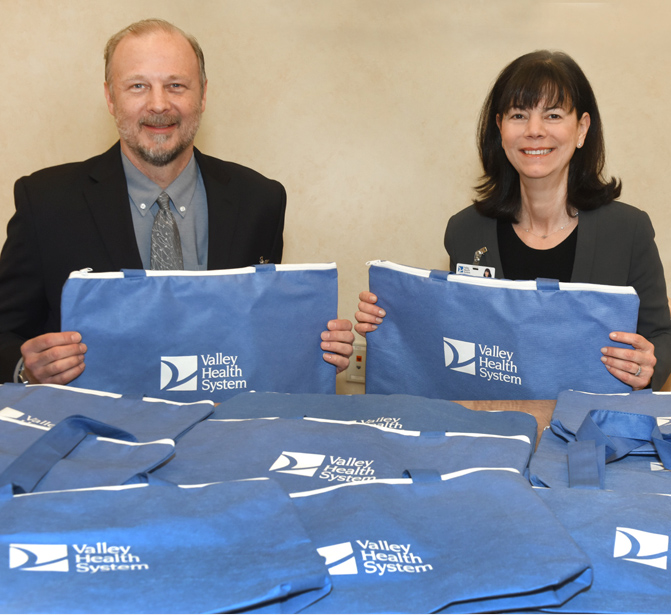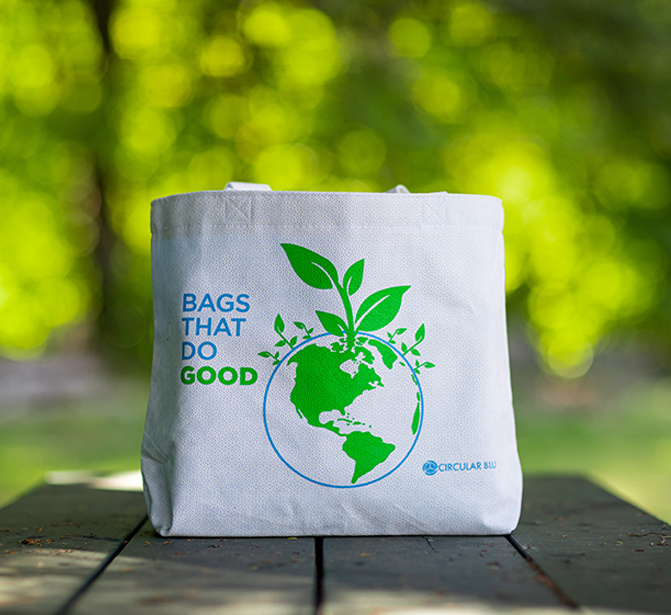 Stock Products for Personal Use
Check out our merchandise store for access to our reusable tote bags and other Circular Blu swag.
Upcycled Tote bags
Reusable Coffee Cups
PPE
Caps
Circular Materials
Recycled Resin and Recycled Nonwoven for wholesale. Make your products circular using our Circular Materials.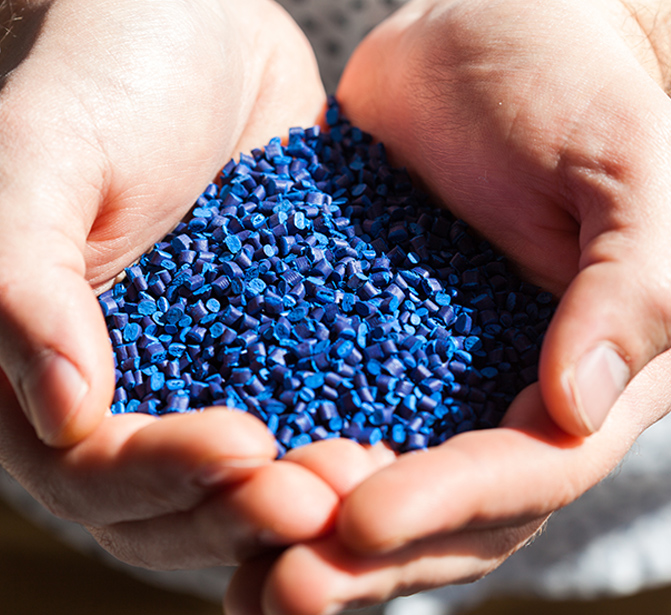 Sterilization wrap waste is a BIG problem.
---
In the US alone, 5260 hospitals consume approximately
100 million lbs wrap annually.
---
80% wraps can be repurposed into either Post-Consumer Recycled (PCR) material or upcycled directly.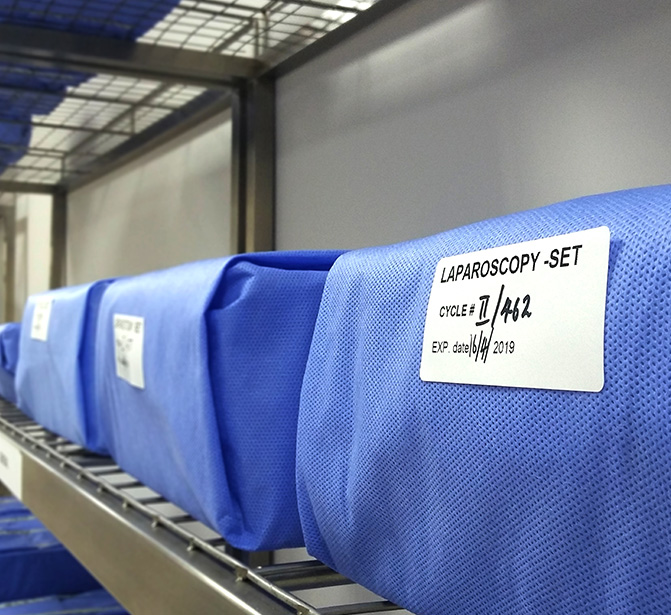 100 Million lbs
of sterilization wraps
thrown away annually
Sterilization wrap encases surgical instruments during the sterilization process, and acts as a physical barrier during storage. Once it is time to unwrap the surgical kit for use, the material is collected in a clean, reusable state.
If your hospital wants to reduce wrap waste, the best way to ensure its future is to actively seek products made from recycled or upcycled wrap.
Upcycled vs Recycled Products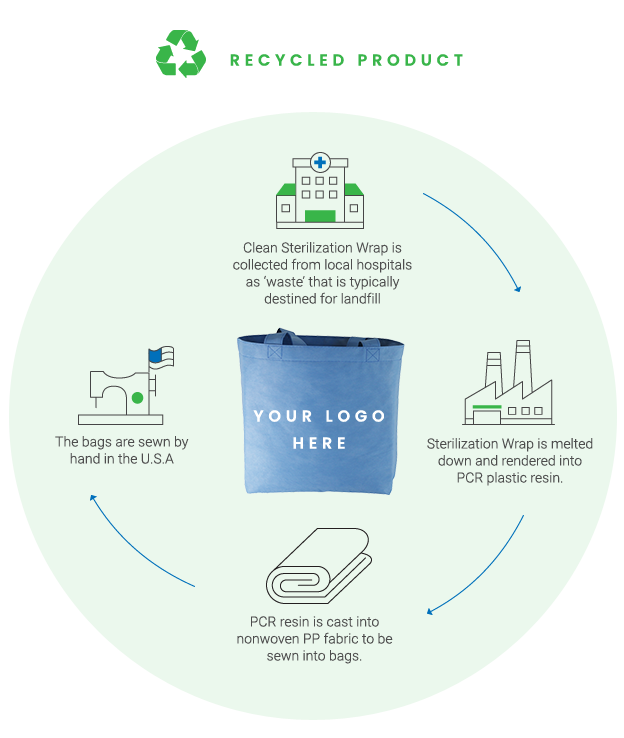 These bags are made using 100% Post-Consumer Recycled (PCR) material, which is derived from sterilization wrap and hospital OR plastics. Recycled bags are less expensive to produce than upcycled bags and available for larger orders.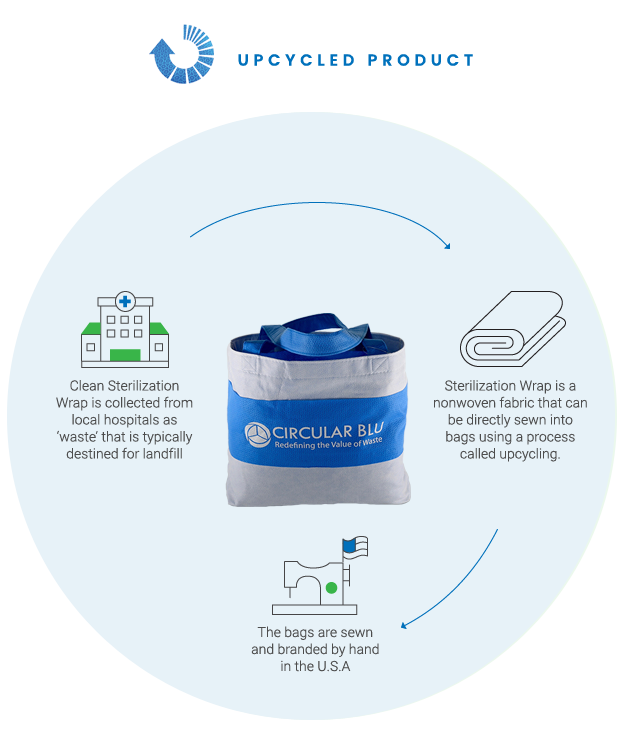 These bags are upcycled directly from clean sterilization wrap, resulting in a process that turns "waste" directly into products without any added resource-consumptive processes. These bags are great for events, conferences, and are the only known true circular economy promotional items.