"These bags allowed the patient to leave the hospital with dignity"
The Circular Patient Experience Products are made from 100% upcycled or recycled sterilization wrap collected from hospitals throughout the United States as part of our effort to circularize medical plastics. These Circular Economy Products are designed to help hospitals convey the importance of sustainability to patients and provide a unique patient experience while simultaneously reducing waste. These products can also be used as powerful marketing or promotional tools at events or conferences with customizable messaging options.











The Circular Process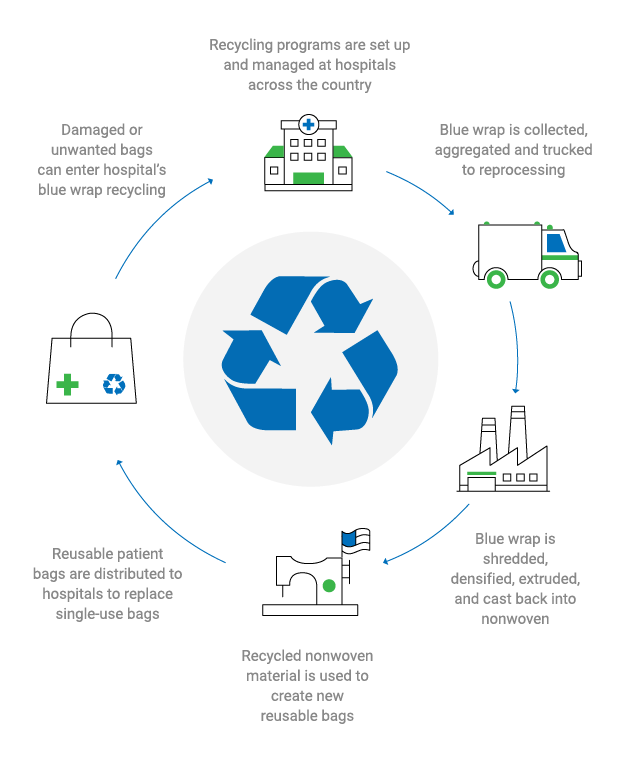 VS
The Conventional Process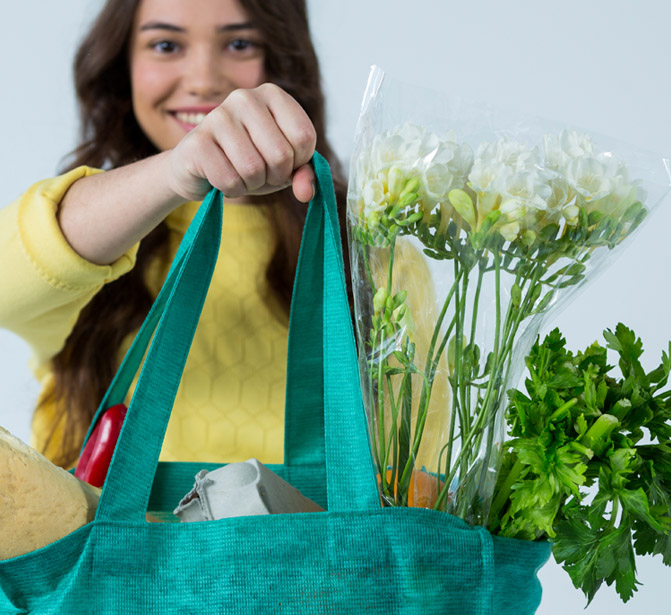 The Circular Blu Difference
Significantly reduces GHG emissions
Replaces single-use plastic products
Creates recyclable product from PCR material
Creates reusable marketing tool
Communicates sustainability directly to patients
Every purchase gives to charity

Bags are used for shopping and general purposes in the local community, displaying your hospitals logo proudly and doubling as a marketing tool.
Impact Metric
100% PCR Content
90% Reduction in Energy Consumption when compared to virgin resin
51% Reduction in Water Use when compared to virgin resin
77% Reduction in Contribution to global warming
64% Reduction in Acidification
44% Reduction in Eutrophication
62% Reduction in Smog creation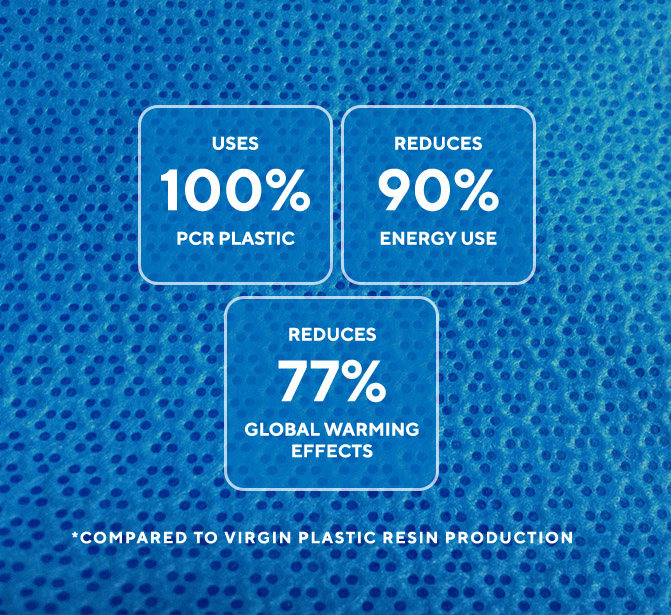 Bags + Recyling Program Example
By starting a recycling program and switching to Circular Bags, you could remove two plastic waste streams, resulting in thousands of pounds of diverted plastic: